It's cherry blossom time in DC and this leads me to mull over inspiration for cherry blossom wedding invitations – or a spring haiku.
Visual
The first thing to consider is the atmosphere or look. Do you want something romantic like a watercolor? Here's a gorgeous sketch by Jennifer Lawson.
Are you drawn to the more rugged – maybe a woodblock. Consider whether you're going for a traditional Japanese aesthetic or something more edgy and modern. These come from Etsy.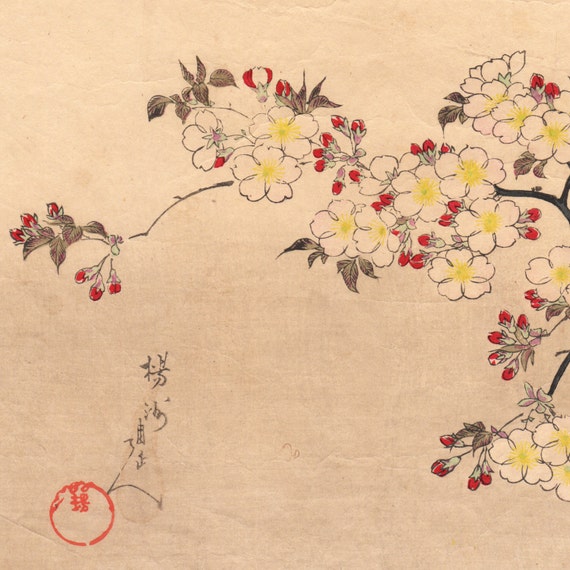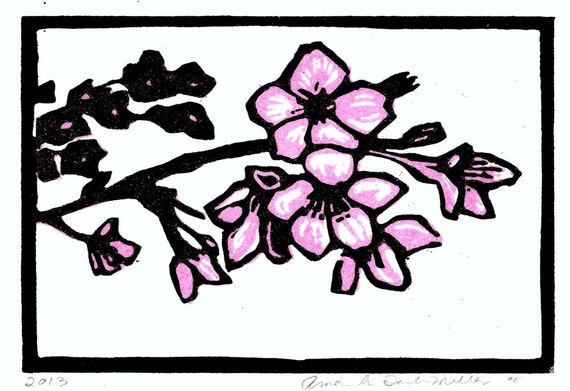 Typeface
Next is finding a complementary typeface. If you're going for the dreamy feel of a watercolor then a watercolor brush script would really enhance the mood.  A wood typeface is a natural if you're going for a wood cut. With this wood cut typeface I like that the letters are transparent and the shadow has the color. It gives it a light feel. That brings us to color – I think a deep green or a navy blue would be complementary and smart. It would also stand out, important for the text.

Background
Presumably these fabulous blossoms will be against a solid color. I'm a fan of the current trend in dark, deep, vibrant backgrounds. It's blissfully dramatic – and what's better to show off those gorgeous cherry blossoms?
There's more than one way to create a beautiful cherry blossom wedding invitation – or any other. It's all in the look you wish to create. Are you ready for me to help you get that look onto paper? Get in touch today to get started!