Thinking of doing something daring and alternative for your wedding invitation? We've already thought about metal and wood – and Antonia Designs gets ever so excited about new media or viewing paper differently. There are so many things you can use – cloth, plexiglass and pop up for alternative wedding invitations
It seems every time I turn around there's a wonderful new take on wedding invitations. I love the idea of a hanky wedding invitation. Miss Manners knows you'll have something to dab your eyes as they become misty over the beauty of it all and how moving it is.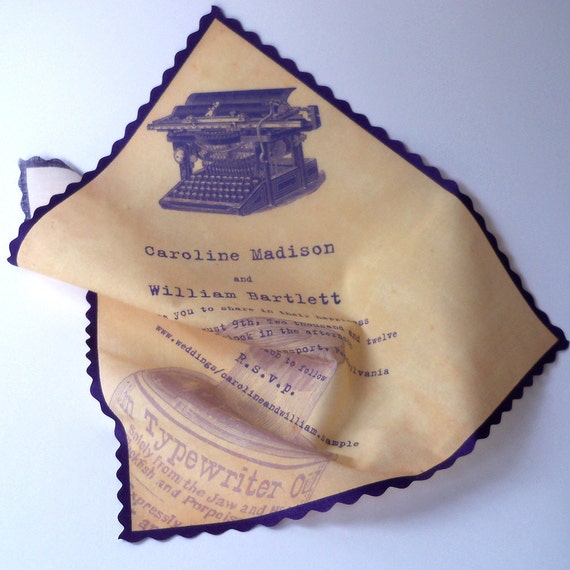 Have you considered a plexiglass invitation?  It could really be the latest in minimalist and monochrome chic. Is your wedding black and white – perhaps a winter wonderland wedding? Just think how a plexiglass invitation would complement the look. Do you think we dare to do the menus in plexiglass!
Finally here's another fun way to think about paper – pop up! This is lovely for the more whimsical of couples. I see an adorable rustic wedding at park to complement this invitation – with pop up direction signs of course.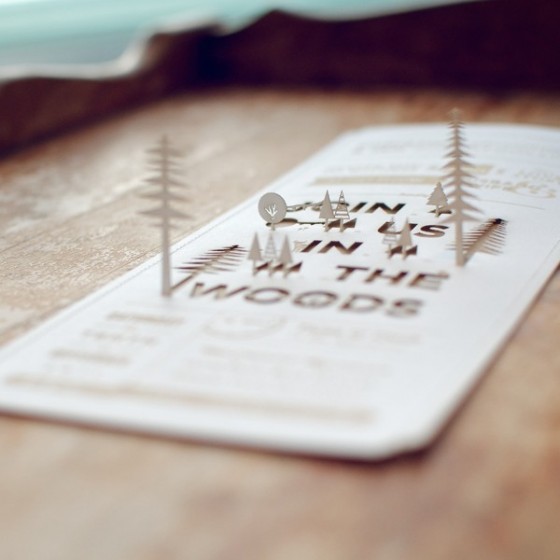 Let me be your partner working with you to make a wedding invitation that is really unusual or even cutting edge – or cut out. We'll create something that will really wow your guests.