Perhaps it's because Halloween is just a wee bit naughty, but we all just love it and really get into its  spirit. Are you throwing a Halloween party this year? I've been having a cracking good time putting together some ideas for the decor and styling your Halloween party. I'm all about Poe's Raven this year.  It's chic, elegant and literary – just up my alley. Styling your Halloween party – raven theme!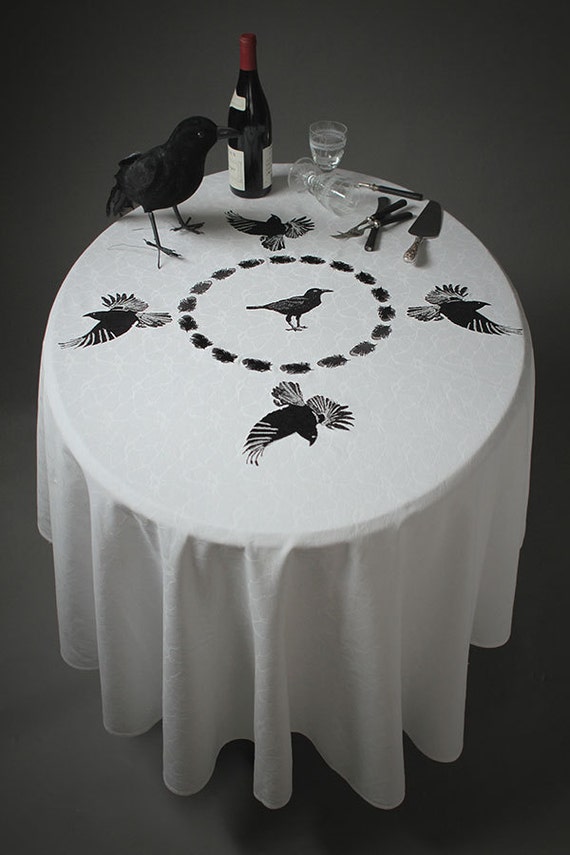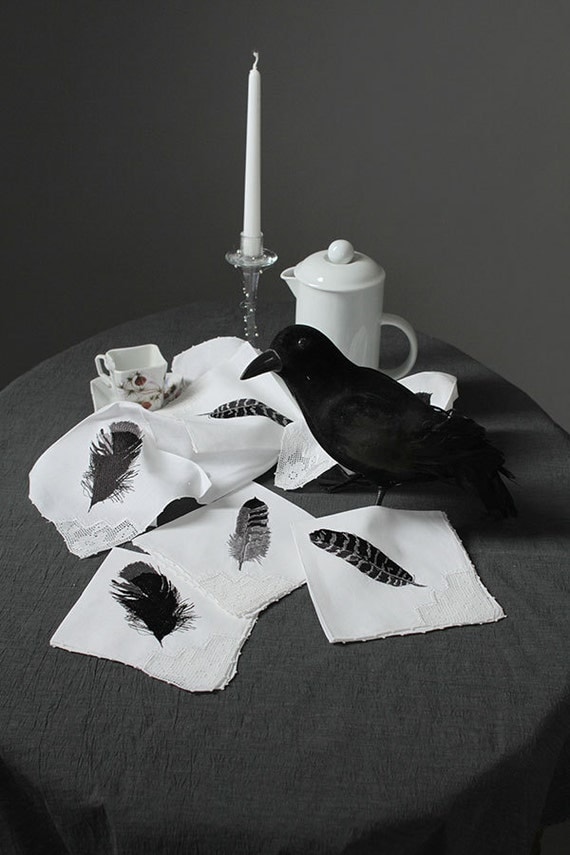 I've fallen in love with Ben and Brill's embroideries – they're so stylish.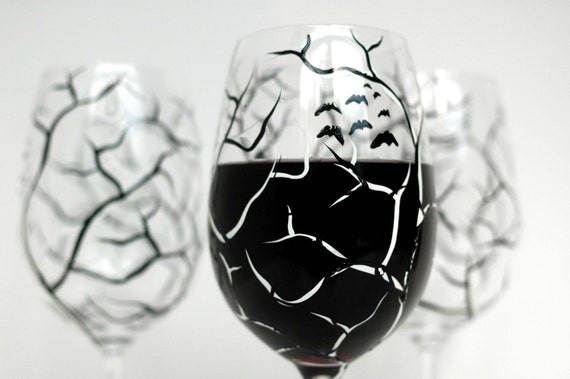 Everyone is going to enjoy their poison with these glasses.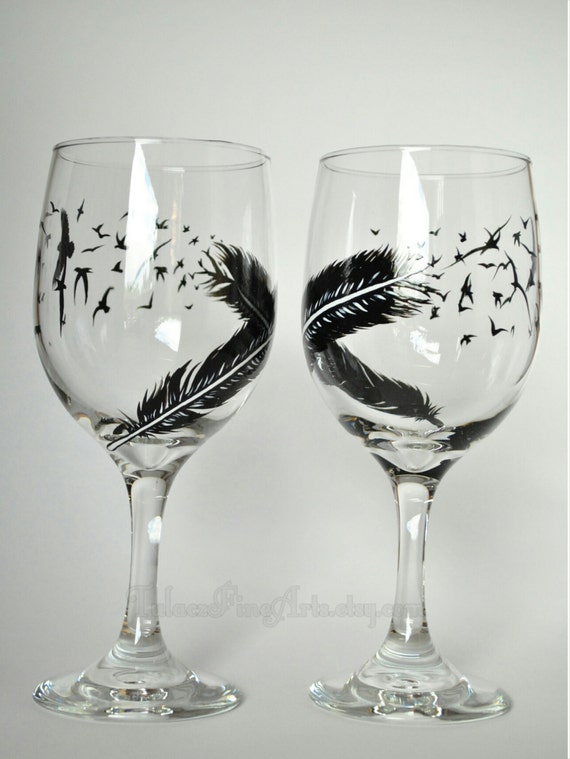 I am really drawn to the delicacy of the designs.
Look – a raven pillar candle to shed light on the eerie scene.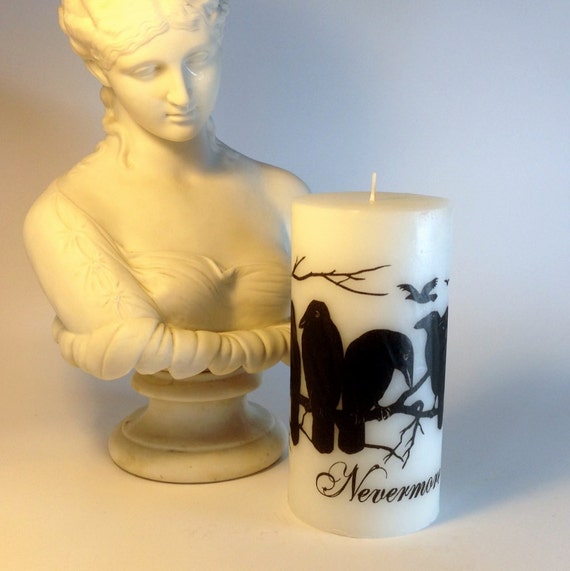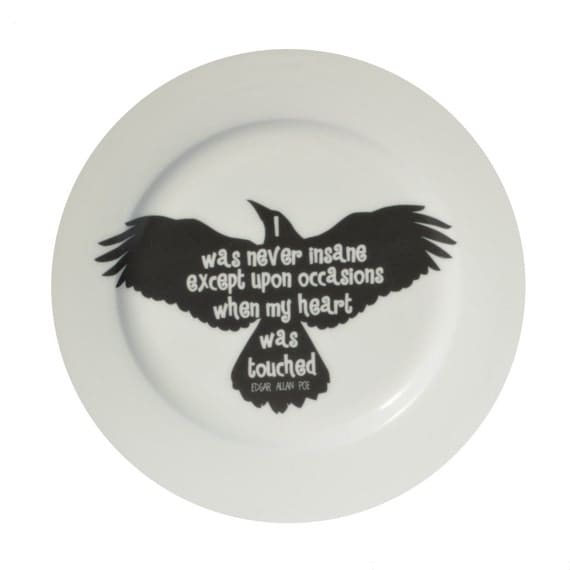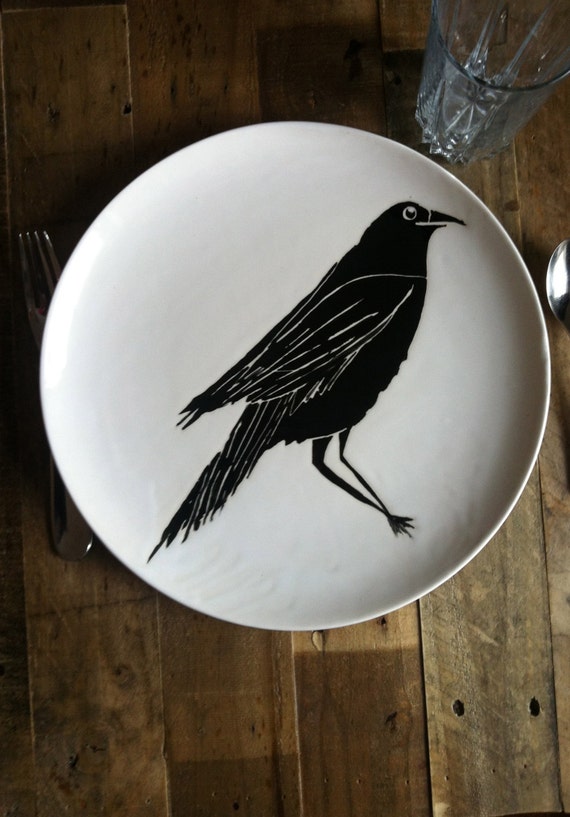 What are we going to for for plates?
And serving platters?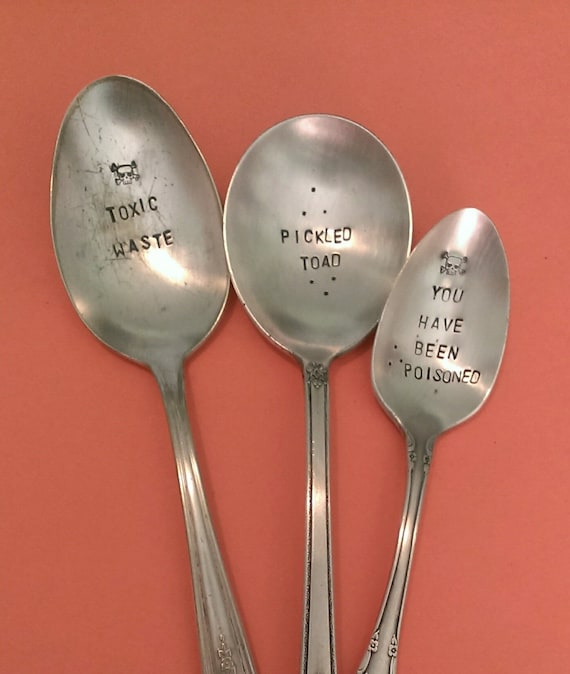 This stamped flatware are just right for eating Halloween nosh.
For a bit of fun, why not have some of these raven masks lying around – you never know what haunting might happen.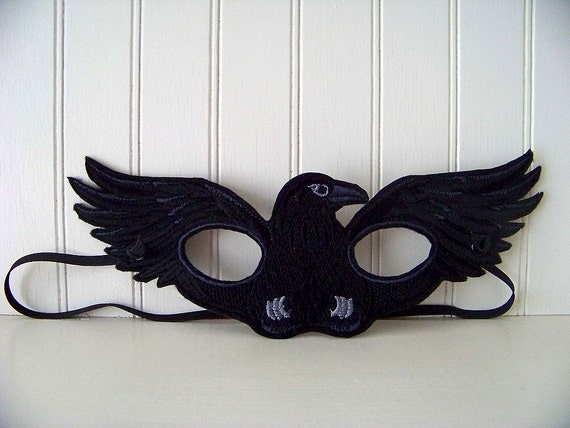 What's missing? An Antonia Designs invitation, of course. Stay tuned for that, and also visit my Pinterest Halloween board.